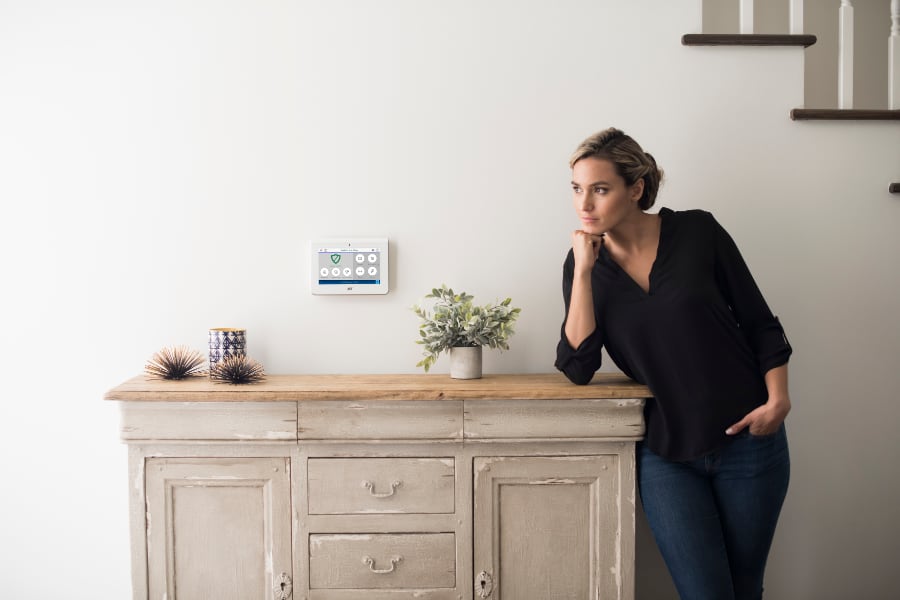 What Are The Next Steps After Your Home Security Alarms Go Off In Toledo?
A security system should protect your home. But what occurs if your home security alarms go off in Toledo? What are the right steps to take to help make sure you and your family are secure?
Your first priority is to remain calm. Remember that your 24/7 monitoring experts are there for you. Then proceed with the recommended actions to be fully equipped to handle any crisis at your property.
Our 24-Hour Specialists Help You Stay Safe
A 24-hour monitoring agent is alerted in an instant whenever your Toledo home security alarms go off. When an agent is informed, they will contact you without delay to figure out what set off the security system. Your alarm can trip due to a range of emergencies, including:
Criminal activity

Fire

Flooding

Alarm tripped by accident
In cases when your system was accidentally triggered—like not remembering that the motion sensors are switched on when you open a window— a monitoring specialist will reach out to ask if help is needed. Provide your proper code, and they will deactivate the alarm.
In the event there is a legitimate crisis, your monitoring team member will summon your local emergency services, including firefighters, EMS, and law enforcement, to your home. They also have the ability to act as your proxy when you are not on site. Your monitoring team will even apprise emergency services on which security device was triggered, increasing their preparedness for what might be a life-threatening situation. Your monitoring professional will maintain a connection with you to assist in keeping you composed and let you know what the next steps should be.
Steps to Take if Your Alarm Goes Off In Toledo
Waking up in the wee hours of the morning to an alarm blaring can be understandably frightening—even moreso if you have no idea why it's occurring. The most important thing you should do is keep yourself in control and follow these steps:
Before anything else, find a safe location. Collect your loved ones as quick as you can and proceed to a secure room at your property or leave the premises entirely. It's a natural response to want to face the situation by yourself, but this is not the best course of action. As an alternative, focus on attempting to keep yourself and your family secure and let the trained personnel deal with the problem.
Secondly, take advantage of your home security app to keep connected with your monitoring staff. They'll dispatch responders who will be on their way to your property within minutes.
Third, keep in close contact with your monitoring agent and emergency responders. You are able to be patched through, so all parties are talking together. Or, if you can't get a direct call to authorities, get notifications via text. Even if it's only a false alarm, it's smart to thoroughly communicate to all parties so you know what to do should an actual problem occur.
Get Protection For All Types of Emergencies in Toledo with Secure24 Alarm Systems
From burglary attempts to flooding, Secure24 Alarm Systems ensures your loved ones and property are secured. With around-the-clock monitoring, smart locks, and a range of sensors, your residence will remain the secured refuge you've always wanted. Customize your ideal home security package by filling out the form on this page or dial (419) 359-8479 to get started.