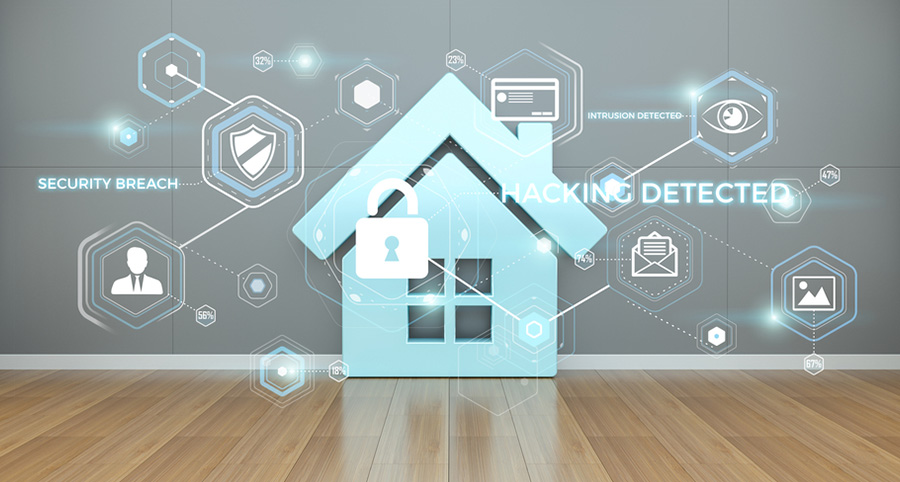 Do You Need To Worry About Smart Home Hacking In Toledo?
In a variety of ways, smart components like surveillance systems and video doorbells have made our lives more secure. We are able to receive updates if a visitor arrives at our front steps, and we may even have video segments delivered to us when questionable activity is detected. Having components we may interact with over the internet advises us to prospective threats instantly. But there is one main downside. The quick access we enjoy is also creating a pathway for hackers.
Although you don't need to lay awake at night fretting over smart home hacking in Toledo, you ought to be aware of the potential safety issue and take action to steer clear of it.
Methods To Block Smart Home Hacking
It would seem that practically everything is joined to the internet today - home security devices, TVs, and even your home appliances like ranges and coffee makers. The issue is that this produces more opportunities for virtual villains to break into your network. With that being said, you don't have to avoid wireless home defense systems or other smart components. Instead, abide by these recommendations and take steps to keep invaders out of your network.
Protect with strong passwords: This is a necessity for all accounts, including your home's wireless network. Use uppercase and lowercase and a blend of letters, special characters, and numbers. Avoid dates of birth, anniversaries, or anything else hackers may easily guess. A password generator will provide something absolutely random and a password manager can assist you in tracking your many accounts and passwords.



Avoid default settings: When setting up your new router, chances are it will come with a standard password to facilitate the setup. Change it. Hackers may be aware of these default passwords as well. Setting up your Wi-Fi network and home router properly in the beginning will go a long way to keeping you secure.



Create more than one network: Why include your smart oven, your home security components, and the laptop you use for work on one network? Most routers allow you to set up a distinct guest network. Take advantage of it and safeguard personal material found on your phone, desktop, and laptop.



Install a firewall: Firewalls aren't only for commercial networks. They might also be integrated with your home network. Firewalls are able to keep an eye on what's happening on your network and thwart suspicious activity. You could begin with a router that offers a built-in firewall.



Utilize the most up-to-date encryption options and security protocols: If you're using a new router, you might have the ability to incorporate WPA3, the most up-to-date wireless security protocol. If not, WPA2 with AES encryption will do the job. You need to install home security components that feature 128-bit or higher.



Be certain firmware and software is updated: Keep your firmware and software at the latest levels for all devices, including your networked video cameras. Many times, these updates will patch known issues and bolster your network security.
Be Cautious of Cheap Smart Home Equipment In Toledo
One of the perks of turning to a reputable brand like ADT is having the peace of mind that security devices are constantly being monitored to ensure there are no vulnerabilities. Other off-the-shelf options might not act in the same fashion. Buying your video cameras, smart thermostat, video doorbell, and other components from one supplier like ADT makes sense. And having all of your systems hooked up at once will help ensure proper implementation, security, and performance. It's also worthwhile to point out that ADT Command, the hub of your security system, uses two-way encryption when engaging with with your connected equipment.
Request Your Own Toledo Home Security System
Since you now have a better idea on how to keep your private network secure, it's time to start on your own smart home security system in Toledo. The security experts at Secure24 Alarm Systems will help you find the perfect package for your family. Contact us at (419) 359-8479 or submit the form to get started.