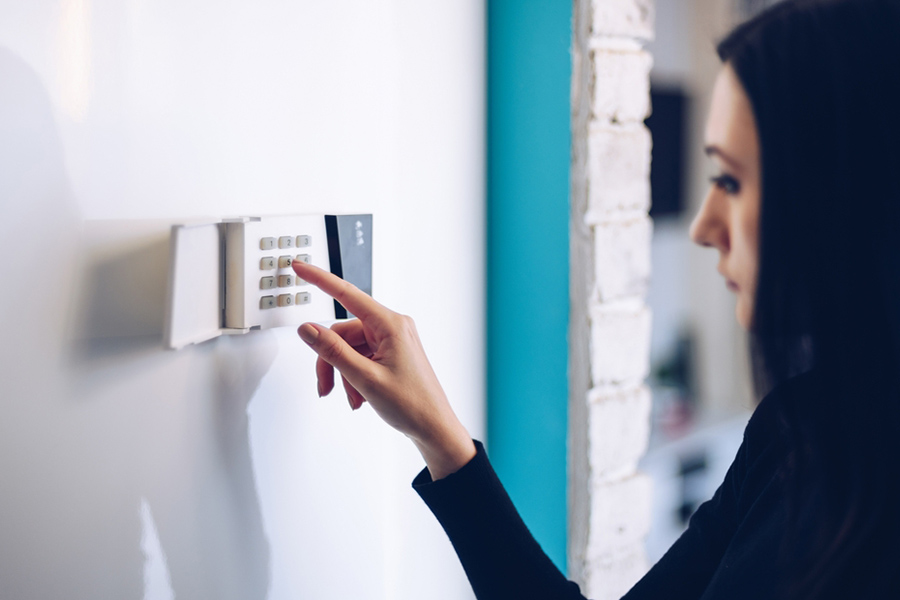 How To Reset Your Home Security System In Toledo
A nice benefit of having your security system hooked up professionally is that you rarely have to make major adjustments to it. With that being said, there may be times when you must reset your alarms in Toledo. If you're utilizing a smart command interface, a reset typically needs only a couple tap of a button following occurrences like battery changes, power outages, and false alarms.
Read The Manual Before Resetting Your Alarm
Here's a simple yet valuable tip before you try to reset your Toledo home security system, read your owner's manual first. You wouldn't want to undermine your system as a result of touching a button in error. Also, control panels might be different if you switched from a number pad to a modernized touchscreen interface. And if you're struggling to reset your system, don't be reluctant to call the experts.
Resetting Your Toledo Home Security System Due To A False Alarm
Generally, a false alarm happens as a result of the accidental tripping of a sensor. You are able to engage the central hub or open your ADT security app and hit the shield image and type in your credentials to deactivate the system when this occurs. You may get a call from your 24-hour monitoring specialists, but just tell them you experienced a false alarm.
How To Reset Your Alarm When Experiencing A Power Outage In Toledo
If power is lost due to high winds or other factors, you might start to hear a steady beep from your central command hub. This lets you know that your home's defense is being powered by the secondary power source. To reset your unit and silence the steady beeps, you should deactivate and reactivate your system.
Keep in mind, if your power outage lasts for a longer period of time, you could need a total reset of your system. Heed the directions in the manual -- typically by submitting your code and pressing the designated button twice -- and you should be back in business. You may keep hearing the auxiliary power beeping, as it's possible it won't cease until the battery charges entirely. Call your home security specialists if you continue to have problems with your ADT system a day after your power is back on.
How To Reset Your Home Security System After Switching Out A Battery
On occasion you need to replace a battery powering one of the devices in your security installation. To do this, you want to change your alarm system to test mode so you don't trigger a false alarm. Once the you replace the old battery, remove the system from "Test Mode" and resume your usual settings. If the control panel doesn't notice the component or the battery indicator stays on, you might have to perform a whole system reset.
Tips to Reset Your Toledo Security System Following The Addition Or Deletion Of A Code
Adding and deleting personal codes can be accomplished on the ADT Command panel and your ADT smartphone app. You should never require a system reset when deleting or adding a user or code. With that being said, if you relocate to a new house with an existing ADT alarm system, you'll want to contact your residential security experts at (419) 359-8479 to start a new plan. The installation tech will go on site to replace equipment, install more devices (as required), and do a factory reset.
A Well-Designed Security System Can Be Yours Today
Figuring out how to reset a home security system in Toledo will likely be a challenge if it fails to include user-friendly devices and controls. If you would like to find your easy-to-use home protection system, call (419) 359-8479 or complete the form below. Our team is pleased to help customize the perfect security system for your needs.